Harry Potter fans are going to be so excited as that rumor that has been making the round for ages about a new Harry Potter game is apparently absolutely true.
Today, Warner Bros. confirmed the game, called Harry Potter Hogwarts Legacy, has been in development for quite a while and will be released in 2021 on PC, PlayStation 5, PlayStation 4, Xbox One and Xbox Series X / Series S.
A cool Harry Potter Hogwarts Legacy trailer was also released along with the announcement.
The game has been developed by Avalanche Software and is set long before the time when our favorite Hogwarts students were at the school — in the 1800s, to be precise — so no Harry, Ron or Hermione this time it seems.
In the game, you will create your own character, learn how to cast spells, brew potions and even tame a plethora of fantastic beasts.
Then you will head off on an exciting but obviously dangerous adventure — well, you are at Hogwarts!
The official website for the upcoming game describes it like this:
Your character is a student who holds the key to an ancient secret that threatens to tear the wizarding world apart. You have received a late acceptance to the Hogwarts School of Witchcraft and Wizardry and soon discover that you are no ordinary student: you possess an unusual ability to perceive and master Ancient Magic. Only you can decide if you will protect this secret for the good of all, or yield to the temptation of more sinister magic.
Harry Potter Hogwarts Legacy is an open-world, single player action adventure RPG that is likely to see you fully immersed in life at the School of Witchcraft and Wizardry in no time at all.
It will include locations like Hogsmeade Village and the Forbidden Forest, but will also take you to places you have never seen in the Harry Potter world before.
Watch the just released Harry Potter Hogwarts Legacy trailer below. The graphics look beautiful, the animation excellent and the Harry Potter World absolutely gorgeous.
If the game upon release is as good as this currently looks, most Harry Potter fans will be well pleased.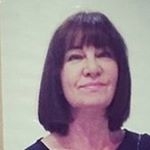 Latest posts by Michelle Topham
(see all)