Dame Helen Mirren kissed Stephen Colbert while making her entrance on The Late Show with Stephen Colbert last night, and left the late night talk show host completely speechless.
Not surprising really as Mirren looked fabulous in a very blonde short bob cut, and a sleek, mid-calf length elegant black dress.
Advertising
And when she started to speak, Mirren immediately said, "If I didn't do it then, I would never get to do it. I have been dreaming of doing that for about 15 years, so I just grabbed my chance. I'm sorry."
Meanwhile, Colbert was mopping his head with a handkerchief and exclaiming, "I suddenly can't remember any questions. That's one of the nicest greetings any guest has ever given me".
To which Mirren responded, "Your lips are very soft".
Watch Helen Mirren suck down helium with Jimmy Fallon
And it's interesting to me because, even at the age of 70, Helen Mirren still has the ability to stop men cold in their tracks. I think it's the mix of extreme intelligence, sensuality, beauty and the refusal to be anything but herself — even if 'herself' is opinionated, direct and with an absolute inability to put up with stupidity.
Advertising
As Colbert said, "You know what you're doing".
Yep. She does indeed.
Watch Dame Helen Mirren kiss Stephen Colbert on The Late Show with Stephen Colbert in the video below. She's fabulous. Just fabulous.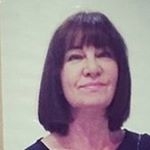 Latest posts by Michelle Topham
(see all)