All-female Spanish indie rock band Hinds made their network TV debut in the United States last night with a performance of their new single 'Garden' on The Late Show with Stephen Colbert.
And, as Hinds themselves said on their Twitter account, "we might have been the first Spanish band to play an american Late night show ever. in the history".
Yep. They very well might have been.
As for Hinds' song 'Garden', the track is from their new debut album Leave Me Alone; an album that is quite a bit more sad than you might expect from this group of raucous girls, but also so divinely cool.
For more on Hinds, read this excellent interview with the UK's DIY, and watch their first U.S. late night TV performance on Stephen Colbert last night in the video below. Awesome.
Update: Sadly, as usually happens with Colbert, his show has deleted the Hinds' video from their channel (which is why we no longer showcase performances from the show here on LeoSigh). Instead, I have substituted an equally fabulous live performance the band gave at KEXP on October 12, 2015. Watch it below and enjoy!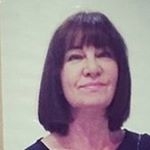 Latest posts by Michelle Topham
(see all)