Watch Hold The Sunset trailer with John Cleese and Alison Stedman — first sitcom for Cleese since Fawlty Towers
Iconic British actor John Cleese has not starred in a sitcom since his classic series Fawlty Towers, which after just two series ended back in 1979. In 2018, however, John Cleese is back and starring in a new BBC One sitcom called Hold The Sunset.
Hold The Sunset stars Cleese (Monty Python), Alison Stedman (Gavin & Stacey, Boomers), Jason Watkins, Rosie Cavaliero, Joanna Scanlan, Anne Reid, James Cosmo, Shobna Gulati and Peter Egan.
It tells the story of Edith who for years has been happy enough to live across the street from her boyfriend, yet still enjoy her single life.
Her boyfriend Phil (Cleese) on the other hand is dying to marry Edith, and then have the two of them retire overseas. On the day he finally gets her to say "Yes", everything looks wonderful until there is a knock at the door and Edith's 50-year-old son Roger is standing there.
Roger is in the middle of a mid-life crisis, and announces he has left his wife, his kids and his job. He now wants to move back in with Edith. A situation that puts Phil and Edith's plans immediately on hold.
Hold The Sunset is a six-episode series, and begins airing on BBC One on February 18th at 7:30 pm.
No word yet on if it is a one-off series or if there are more episodes planned but, if John Cleese back in a sitcom is as popular as I think he is going to be, there is probably a very good chance there will definitely be more.
Watch the trailer for Hold The Sunset below.
Not only does the quintessentially British sitcom look like it could be very funny, it is also John Cleese and Alison Stedman working together again for the first time since the brilliant and absolutely hilarious 1986 film Clockwise. And you have got to love that!
Related: John Cleese offered to kill his mother to make her feel better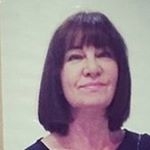 Latest posts by Michelle Topham
(see all)