Watch Hotel Mumbai trailer, but remember it's not a typical Hollywood action film
Whenever there is any major terrorist attack or other event that grabs the world's attention, you can guarantee some movie company will move in and try to make a profit from it.
This month, it is Thunder Road Pictures, Arclight Films, Electric Pictures and Xeitgeist Entertainment Group — the producers of the new movie Hotel Mumbai.
A film based on some of the events of the Mumbai attacks, and on the 2009 documentary Surviving Mumbai, which was made about the events of those four terrible days in Mumbai, India back in 2008.
In this case, Hotel Mumbai concentrates on the Taj Mahal Palace Hotel. A hotel that, prior to 2008, was known for its five-star luxury and its famous guests.
Nowadays, of course, the Taj Mahal Palace Hotel is infamous for being one of the sites targeted by the Islamic terrorist organization Lashkar-e-Taiba in four days of terrorist attacks on Mumbai.
During a three-day standoff at the Taj Mahal Palace Hotel between the terrorists and Indian police and military, 167 people were killed including foreign guests and most of the terrorists.
Hotel Mumbai is a fictionalized look at some of those events, and at some of the people involved in them.
The first Hotel Mumbai trailer was released yesterday. A trailer that makes the film look nothing more than a typical Hollywood blockbuster in the same vein as Die Hard.
In actual fact, from critic's reviews, Hotel Mumbai seems to be quite a bit more than that.
A film that does not make Americans the 'heroes', like most Hollywood movies do, and one that attempts to humanize the terrorists so that the viewer gets a more educated idea of why this even took place.
Hotel Mumbai even takes a look at class relations as it examines the way people in India behave and are treated depending upon their 'class'. It also uses actual news footage to make the film seem more realistic.
In other words, watch the Hotel Mumbai trailer below, but take much of it with a grain of salt. As, even though it appears the movie is nothing more than a fast-paced American thriller, it has quite a bit more depth.
Hotel Mumbai stars Dev Patel, Armie Hammer, Nazanin Boniadi, Anupam Kher, Jason Isaacs and Suhail Nayyar.
The film is due to be released in movie theaters on March 29th, 2019. It will be released on Netflix in Asia.
Read — Captain Marvel TV spot makes female superhero more annoying than badass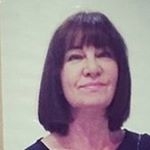 Latest posts by Michelle Topham
(see all)