Irish singer songwriter Hozier sang 'Cherry Wine' on The Late Late Show with James Corden last night. The song was written from the perspective of a child, a woman, a man in an abusive relationship, in an attempt to draw attention to the worldwide problem of domestic abuse. And although it's such a quiet song, it still has power.
Hozier, and the labels Columbia Records, Island Records and Sony/ATV Music Publishing are donating all proceeds from the sale of the song to a variety of international domestic abuse charities.
And what's interesting about Hozier's performance of 'Cherry Wine' on James Corden isn't just how beautiful the song is and how lovely it sounds sung by him, it is also that the audience sat so still and so quiet for a song this soft and this low.
Shows just what a powerful performer Hozier is, that he can grab people's attention so completely like that.
Watch Hozier sing 'Cherry Wine' on James Corden in the video below. Then, below that, you'll see the official video for the song. 'Cherry Wine' itself can be purchased from Amazon as a single, or as part of Hozier's self-titled album.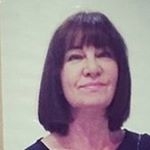 Latest posts by Michelle Topham
(see all)