One of my absolutely not remotely guilty pleasures is the movie Independence Day. I think it is one of the best sci-fi films ever made, with an almost perfect cast, a fun storyline and, of course, Will Smith as the coolest movie hero ever. So, to watch the movie's sequel, Independence Day: Resurgence official trailer today just, honestly, made my week.
Independence Day: Resurgence is directed by Roland Emmerich, who also directed the original movie. It stars many of the original cast members — Jeff Goldblum,Bill Pullman, Judd Hirsch, Vivica A. Fox, Brent Spiner (no Will Smith, sadly) — as well as Sela Ward, Charlotte Gainsbourg, Liam Hemsworth, Jessie Usher, and Joey King. The stunningly beautiful Chinese actress, Angelababy (yes, that's her name), is also in a starring role.
As for the storyline — yes, the aliens are back and, this time, they are threatening the safety and security of the world with an even bigger battle fleet. It will be up to new hero Jake Morrison (Liam Hemsworth), along with new characters and old friends, to stop them.
And as for Will Smith not being in Independence Day: Resurgence? He's simply too expensive as, for this movie plus a possible sequel, he was demanding $50 million. 20th Century Fox said "No".
Watch the Independence Day: Resurgence official trailer below. The movie is due for release on June 24th, 2016, so still a ways to go yet.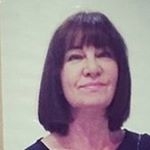 Latest posts by Michelle Topham
(see all)