The ssecond trailer for Independence Day: Resurgence has just dropped and, boy, is my interest about this movie being peaked even more than it was with the first teaser trailer.
Because, come on, it's Liam Hemsworth, Jeff Goldblum, Bill Pullman, Judd Hirsch, Viveca Fox, Jessie Usher and Charlotte Gainsbourg heading up the cast of this soon-to-be-blockbuster movie. And, 20 years after the first alien invasion, the aliens are back answering a distress call from the first lot that invaded us and, this time, there are many many more of them. Well, yeah, there would be.
Of course, just like the last time, the alien invaders are going after us, our cities and, of course, our national landmarks, and it's up to the people of the earth to stop them.
Expect massive special effects that are even better than the last Independence Day outing, lots of explosions, some funny and memorable lines, a few weepy scenes and, of course, an ultimate win. Because that's how these types of movies always end. Still, the ride is fun.
Watch the second Independence Day: Resurgence trailer in the video below, and just look at all those explosions!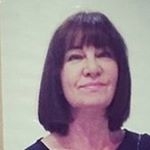 Latest posts by Michelle Topham
(see all)