Which video are a boatload of teen fashion fans going to be frantically clicking on in the next few days? Probably Vogue Beauty's new video of model and 'influencer' Irene Kim taking a holiday in Japan.
Kim, of course, is one of the latest 'It girls'. Someone who is more known for her style, her photographs and for her ability to influence others to wear the clothing she's wearing and buy the products she's promoting.
That's because Irene Kim has a massive following on social media and, when she appears at fashion shows and conventions, she is treated like a pop star.
Kim does do some modeling, but her main focus is working with brands, and with magazines like Vogue, where she writes diaries about what she's been up to in the fashion world, and records short vlogs to pull in more viewers to the magazine's website.
Her latest vlog, 'Irene Kim's Japanese Hot Springs Adventure' has her on her way to Japan, checking in at the airport, spritzing her face with a facial mist before going to sleep on the plane, eating Japanese food, buying $1 face masks and visiting various Tokyo tourist attractions.
Watch her below. And can I just say, boy, she has gorgeous skin.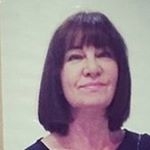 Latest posts by Michelle Topham
(see all)