Iron and Wine has released a new video for "Everyone's Summer of '95" this week, one of the tracks from his latest album Archive Series Volume No. 1.
An album made up of previously unreleased older material, and one that's very low-key and mellow.
As for "Everyone's Summer of '95", on first listen this track sounds light and folksy and quite a bit reminiscent of the 60s, but when you watch the video closely you start to realize the music and the lyrics actually have much more of a dark feel to it than you initially think.
Watch it below.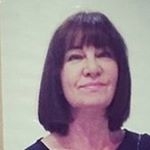 Latest posts by Michelle Topham
(see all)