Actress Jennifer Aniston appeared on The Ellen DeGeneres Show today, where she had a strong message about tabloid magazines and newspapers.
Her comments all stemmed from an article Aniston had written for The Huffington Post back in July. An article that was called 'For The Record', and that addressed the dangerous stalking of celebrities and the objectification of women in our society.
And, as one of the millions of people who read Aniston's piece at the time, I have to agree with what Ellen said when she started the conversation with "I'm glad you did that".
"I am too," replied Aniston. "For myself…you know, how we kind of write but don't necessarily send it…or at least since I was a kid I did that. And yeah, I kind of hit a wall. I was pretty raw at the time, I just came back from a vacation…my mother had passed…we had just got back and we were mobbed, like a scary kind of mobbed, I didn't know what was happening. I kept thinking, "Is Kim Kardashian behind me?"
"Then it turns out, another wonderful photograph, which I have had to sort of live with for the last 10 to 15 years…a picture of me with a bump and a circle around my stomach, with an arrow pointing to it, in just this disgustingly objectifying way — and I was just fed up with it. And I think these tabloids…all of us need to take responsibility in what we ingest into our brains."
Jennifer Aniston went on to talk about the tabloids' obsession with female celebrities and their relationships. And how they also ignore the important and amazing things that women are actually doing, and instead concentrate on the way women look, or comment on if they are mothers yet. And that objectification is damaging. For women. For girls. For our society as a whole.
Watch Jennifer Aniston talk about the tabloids to Ellen in the video below, and then think about why it is especially important for women not to support the tabloids in any shape or form. After all, they really are nothing but poison.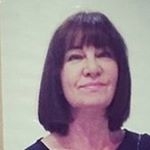 Latest posts by Michelle Topham
(see all)