Jennifer Lawrence on The Graham Norton Show just became my new obsession
I must admit I haven't paid that much attention to Jennifer Lawrence in the past. She's always seemed talented, she's beautiful, and she's obviously popular but, honestly, I've never really understood the appeal.
Not until tonight when I watched a preview video of Jennifer Lawrence on The Graham Norton Show on New Year's Eve (it was taped a few days before and airs later on tonight), and laughed so hard at the things she says and how she says them, she's just become my new favorite obsession.
Because there's how Jennifer Lawrence talked about winning her Academy Award, as she sat on Graham's couch with fellow Oscar winner actor Eddie Redmayne.
And Lawrence won me over the minute she started telling the story about her Oscar night, with the opening line "The night I won my…oof…I don't wanna talk about that night."
Then went on to explain, "I had a whole meltdown.", at which point, Eddie Redmayne jumped in with "That sounds riveting. I want to talk about that night".
"Well, it was a series of things," replied Lawrence. "A birth control confusion, so I was, like, hormonal. I fell on my face. I forgot to thank the director. So I was just like "What does it all mean? Nothing". And she grimaces wildly and sobs, as if she's in extreme pain.
Eddie Redmayne and his wife are expecting their first child
Eddie Redmayne couldn't be outdone, and he told how, when he won a Tony Award, he had put the fear of God in his mother so much about having the right reaction on camera, she absolutely froze when Redmayne won and the camera hit her face.
Tonight was, of course, the first time Jennifer Lawrence has appeared on The Graham Norton Show. But, I'm guessing, after this fabulous of an appearance, she will soon be back, as she is so charming and funny, and hilarious in that self-deprecating way Graham likes so much, she's just about the perfect guest.
Watch her, and Eddie Redmayne, below. You can catch the entire New Year's Eve The Graham Norton Show on BBC One tonight starting at 10:45pm UK time.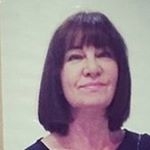 Latest posts by Michelle Topham
(see all)