A couple of weeks ago, I wrote about British actress Karen Gillan shaving her head for Guardians of the Galaxy. Now a new video has surfaced of the actual head shaving taking place and, oh, it's so sad to watch. (Although very cute, as well).
At the start of the video, Gillan starts off with her usual head of gorgeous, long, beautifully healthy hair and then the hairdresser gets to work. In just a few minutes, all her hair has been chopped off, leaving nothing but a stubby half inch or so all over her head.
" And then……the shaving begins," she says, and it does indeed.
Watch Karen Gillan getting her head shaved for Guardians of the Galaxy. But don't get too sad. Remember, she looked gorgeous in the movie, and hair does grow back.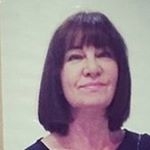 Latest posts by Michelle Topham
(see all)