Kelly Clarkson's cover of Gaga's 'Bad Romance' is like a 1980s rock track
The brand new variety talk show The Kelly Clarkson Show kicked off on NBC this week (Monday, September 9th).
But it is not just a show where Kelly interviews guests, it is also a new and fabulous showcase for this incredible singer's musical abilities.
That was proven in yesterday's show when Kelly sang a rocking cover version of Lady Gaga's 'Bad Romance'.
A version that had her arriving at the top of the studio, and then belting out the number as she walked through the studio audience and onto the set.
And all I could think as I watched her singing her way to the set was just how amazed those audience members must have been that they were able to get so close to her.
And yes, this opportunity for Kelly Clarkson to sing cover songs viewers will not have heard her sing before will continue, as she plans on repeating that 'Kelly-oke' segment at the beginning of every show.
The songs themselves are requested by the audience.
Also, is it just me, or every time you see Kelly Clarkson performing live do you also think "Man, the right choice was made when she was voted the winner of the first American Idol"?
Because Kelly Clarkson, no matter what she sings or where she sings it, she never disappoints. Her voice, her emotions, her stage presence are like hardly anything else you will ever see.
The Kelly Clarkson Show airs Monday through Friday on NBC. You can learn more about it, and apply for tickets, on the show's website.
Watch Kelly Clarkson sing 'Bad Romance' like it's a 1980s rock track in the video below. and, of course, if you are in the U.S. watch her show daily. It's superb.
Related reading: Watch Kelly Clarkson sing a stunning live version of 'Tightrope' in concert in 2015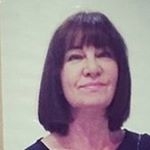 Latest posts by Michelle Topham
(see all)