Laid-Back Camp Season 2 gets a cute full-length trailer featuring all our favorite girls
My absolute favorite anime series of all time, Laid-Back Camp, has just gotten a full-length Season 2 trailer featuring all of our best girls.
Laid-Back Camp Season 2 (aka Yuru Camp Season 2) premieres in Japan on January 7th, 2021, and its adorable first full trailer will definitely increase the excitement and anticipation millions of fans now feel.
In the new trailer, Nadeshiko and Rin celebrate New Year, Ena shops for dog tents, Aoi, Chiaki and Nadeshiko check out new camping equipment, and excitement is in the air as the girls plan new camping trips.
Nadeshiko's childhood friend, Ayano Toki, a character new to Season 2, is also featured in the trailer.
Opening theme song 'Seize the Day' sung by Asaka, and closing theme song 'Haru no Tonari' by Eri Sasaki can also be heard.
Staff and cast return for Season 2
Yoshiaki Kyougoku is again directing Season 2, Jin Tanaka is in charge of scripts again and Matsumi Sasaki returns to design those utterly fabulous and beautifully drawn characters.
All cast members have also returned to reprise their roles, with new member Tomoyo Kurosawa (O Maidens in Your Savage Season) voicing new character Ayano Toki.
Laid-Back Camp Season 2 premieres in Japan on January 7th, 2021 on AT-X. (continue reading and watch the Laid-Back Camp Season 2 full trailer below…)
How to watch Yuru Camp (Laid-Back Camp) in order — series, specials and spin-off
And, if this cute and absolutely beautiful Laid-Back Camp Season 2 full-length trailer is anything to go by, we can expect another season just as perfect as the first.
Especially as, unlike that advertisement-in-disguise-as-a-Laid-Back-Camp-special 'Sauna to Gohan to Sanrin Bike' released earlier this year, Rin's hair is now back to its normal cute style.
Watch the  just-released Laid-Back Camp Season 2 full trailer below.
The anime was also announced as part of Crunchyroll's Winter 2021 Anime Line-up yesterday, although an air date has not yet been announced.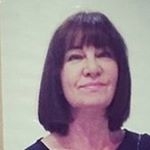 Latest posts by Michelle Topham
(see all)