Emma Thompson is a late-night TV host in 'Late Night' trailer — have our dreams come true?
Anyone who knows who British actress Emma Thompson is knows she is a late-night TV host's dream guest.
A funny, smart, and interesting woman, who lays it all on the table with no fear at all, Thompson is not only a brilliant interviewee, she is also one of the world's best actresses. And a thoroughly nice person.
So why isn't Emma Thompson a talk show host herself? Especially as there is a dearth of female TV hosts. Late night or otherwise.
Well, now we no longer have to wonder what Thompson would be like if the chance of being a talk show host ever came her way, as she is playing one in the new Amazon Studios movie 'Late Night'.
Thompson stars in 'Late Night' alongside Mindy Kaling, John Lithgow, Hugh Dancy, Reid Scott and Paul Walter Hauser as Katherine Newbury, a television host whose ratings are in the toilet. So bad are they, the network has just informed her this will be her last year on air.
But, after years of being surrounded by only white guys in her writers room, and white guys who are not writing the material she needs anymore, an Indian woman suddenly appears as the show's new writer.
A writer that just may be able to turn the situation around, and get Katherine's ratings back where they used to be.
The screenplay for 'Late Night' was written by Thompson's co-star Mindy Kaling. The film was directed by Nisha Ganatra.
It debuted at the Sundance Film Festival in January to rave reviews, and has been earning generally positive comments from critics ever since.
Particularly when it comes to the cast, which most critics seem to agree is superb.
Watch the Late Night trailer with Emma Thompson, Mindy Kaling, Hugh Dancy and more in the video below, and you will see immediately exactly what they mean.
Late Night itself will release in movie theaters on June 7th, 2019.
Related Reading: Watch Emma Thompson tell Graham Norton that Arnold Schwarzenegger cannot act — well, she's correct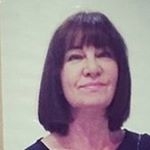 Latest posts by Michelle Topham
(see all)