Watch Lauren Graham Tell Seth Meyers About Crying and the 'Parenthood' Drinking Game (Video)
Lauren Graham was on Late Night with Seth Meyers on Wednesday where she talked about the 'Parenthood' drinking game, as well as the cancellation of both 'Parenthood' and 'Gilmore Girls'.
While I'll get to the 'Parenthood' drinking game in a moment, let's start with, apparently, while the cancellation of the 'Parenthood' series was planned, the cancellation of 'Gilmore Girls' wasn't. Graham found out about that while she was having dinner in a restaurant.
Now, I love, love, love, love, love Lauren Graham. I was a huge fan when she was in 'Townies' and then later on 'Caroline in the City', but fell completely in love with her when she starred in 'Gilmore Girls' (one of my top 10 favorite shows ever). But I had absolutely no idea until this week that the end of 'Gilmore Girls' wasn't planned but was just cancelled, and that makes me sad.
As for 'Parenthood', Graham said at least the cast got to get together and celebrate the show when that one came to an end, and were able to say goodbye to each other properlty. Just the way it should be.
Now, onto Lauren Graham telling Seth Meyers about the 'Parenthood' drinking game. As she said, the 'Parenthood' drinking game started out because so many characters on 'Parenthood' cry.
"It's like a drinking game if somebody breaks into tears", she told Meyers. "It's a very emotional show, but I started in comedy. Like it's hilarious to me that I ended up crying as much as I do, but also in a show that's known for crying. And then I started trying not to cry, which actually makes you cry even more. But in the last two episodes of 'Parenthood', I think I probably cried through almost every single scene. Sorry."
Doubt those playing the 'Parenthood' drinking game will care. It's just one more reason for another drink.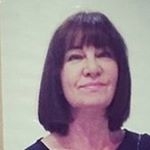 Latest posts by Michelle Topham
(see all)