Is there a song British singer Lewis Capaldi cannot sing phenomenally well? Take Capaldi's performance of '2002', the Anne-Marie cover he sung at the BBC Radio 1 Live Lounge this week, for instance — it is utterly gorgeous.
Capaldi was at the Live Lounge to promote his upcoming debut album, Divinely Uninspired to a Hellish Extent, which hits shelves on May 17th.
To that end, along with the Anne-Marie cover, he also performed stunning live versions of his singles 'Someone You Loved' and 'Hold Me While You Wait'.
Songs that were even more touching than in their recorded versions. Particularly as Capaldi's vocals are so ridiculously perfect live.
'2002' was the sixth single from Anne-Marie's debut album Speak Your Mind. Released in 2018, it hit the number 3 spot on the UK Singles Chart.
Watch Lewis Capaldi performing '2002′ in the BBC video below, as well as his performances of his two singles below that.
And pay close attention. Because, while Capaldi has been very successful with the release of the three singles from his debut album, just wait till the album releases.
Because this guy? He is going to be a huge star.
Related Reading: Listen to Lewis Capaldi's 'Grace' from Grey's Anatomy — and watch that fabulous video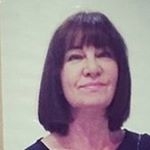 Latest posts by Michelle Topham
(see all)