Watch Louis Theroux's Altered States trailer for some of the unusual ways the U.S. handles life and death
The wonderful British documentary filmmaker Louis Theroux has another documentary series coming to BBC Two this year.
Called Altered States, it is one of more than 35 documentaries Theroux has filmed for the BBC in the last 15 years on a wide variety of subjects on life in America.
Altered States itself looks at some of the unusual ways the United States handles birth, love and death.
In particular, people who have babies they do not feel equipped to take care of, so they give them up for adoption. People who choose assisted suicide, so they can be in control of their own deaths, and those who live in relationships that are not the two-people norm.
In Louis Theroux's Altered States trailer, we see him speaking to a young mother that is giving up her child for adoption and asking "What is the true cost of adoption?"
He also meets three people, a man and two women, who live together in a polyamoric relationship, and a woman who wants to be allowed to die. She asks him, "Would you want to live this life?"
Theroux himself wonders, "Should death ever be a choice?"
Watch Louis Theroux's Altered States trailer below. The documentary will air on BBC Two later this year. You will also be able to watch it on the BBC iPlayer soon after it airs.
Meanwhile, you can learn more about the series on the BBC's website.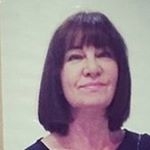 Latest posts by Michelle Topham
(see all)