If you're a massive 'Game of Thrones' fan like I am, you're probably not content to just watch the TV series. In fact, you've probably already read the books, know all about the actors, and research as much as you can about the HBO series on the website and beyond, as well as know as much about how it's made as the directors do.
If so, you will love this making of the 'Game of Thrones' "Massacre at Hardhome" video.
Advertising
The last 15 minutes of the eighth episode of season five of 'Game of Thrones'. An episode that was harrowing, and the most action we've seen so far in a pretty slow season five.
The HBO making of the "Massacre at Hardhome" video is a behind the scenes look at exactly what it took to get this final few minutes onto the screen. A scene that is actually not in the 'Game of Thrones' books but, instead, came from the minds of the people involved in the TV series. (Personally, as a purist, I'm not okay with that, but I did think the scene itself was beautifully done).
Check out the CG effects, the building of the set of Hardhome, the 200 extras, and the writers, executive producers, director and actors talk about how it was done in the making of "Massacre at Hardhome" video below. The scene seems even cooler now.
Advertising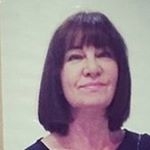 Latest posts by Michelle Topham
(see all)