Actor Matthew Perry made his debut appearance on The Graham Norton Show last night where, as usual, he was asked about 'Friends' (don't you think the poor actors who starred in 'Friends' must be so sick of being quizzed about it now. For Chrissake, the show ended in 2004).
What was interesting about the show, however, was when Perry was asked obscure facts about an episode of 'Friends' –"The One With The Embryos" — he actually got them all right.
Shows how much memorizing lines, and watching the show once it airs, really does cause these things to stick in an actor's head, doesn't it? Especially as the 'Friends' facts he knew were from a show filmed back in 1998.
Watch Matthew Perry being quizzed about 'Friends' in the Graham Norton video below.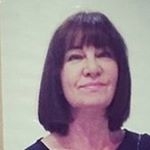 Latest posts by Michelle Topham
(see all)