The official trailer for the new George Clooney/Julia Roberts movie 'Money Monster' has been released, and it looks like this fast-paced financial thriller is going to be amazing.
'Money Monster' tackles the world of the banking industry after the recent financial crisis, with Clooney playing a TV financial guru, Lee Gates, who gets taken hostage on-air by a man, Kyle Budwell (Jack O'Connell), who blames him for a stock tip that went wrong. The man lost his entire life savings following Gates' advice, and now he wants answers as to why.
Julie Roberts plays Clooney's producer, who stays behind in the TV studio after most of the rest of the staff is evacuated, and guides him through the hostage crisis.
The hostage crisis, however, takes an interesting turn when Gates himself starts to ask questions about why the stock he touted as a good investment mysteriously collapsed. Questions that are likely to lead to a financial world rife with illegality and fraud.
'Money Monster' was directed by Jodie Foster, and from a look at the tense trailer at least, I have to say this one looks like it may be a winner.
After all, many of us can relate to having been screwed by Wall Street and wanting revenge, can't we?
Watch it below.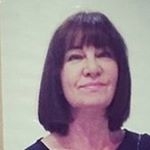 Latest posts by Michelle Topham
(see all)