Netflix has just released the full trailer for the upcoming Netflix exclusive 'Lemony Snicket's A Series of Unfortunate Events' series and, if you love this type of gothic fiction, you are going to be desperate to watch all 8 episodes.
That's because Neil Patrick Harris' portrayal of the movie's villain, Count Olaf, looks incredible.
Not just from the first time we see the Count himself either, but also as he re-emerges in the many different disguises he uses to try to trick Violet, Klaus and Sunny Baudelaire out of their inheritance.
'Lemony Snicket's A Series of Unfortunate Events' stars Neil Patrick Harris, Malina Weissman, Louis Hynes Catherine O'Hara, Alfre Woodard and Joan Cusack. The Netflix series will cover the first four books in the best-selling children's novel series, with more episodes expected to be made if it is a success.
Watch the full trailer below. Now that, and Neil Patrick Harris, look cool. The series will be uploaded to Netflix for worldwide viewing on Friday, January 13th.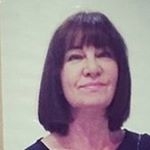 Latest posts by Michelle Topham
(see all)