Netflix has a new documentary streaming starting August 19th, 2016. Called 'Fearless' it follows a group of professional bull-riders in Brazil whose only goal in life is to get to the international bull-riding championship in Las Vegas. The first 'Fearless' trailer has just been released today and, if you think bull-riding is something anyone can do, you might want to watch it.
Not only is bull-riding one of the most dangerous sports on the planet, with the highest injury rate of any rodeo sport, it's also one of the most exciting. And, in the last few years, the Brazilians bull-riders have been some of the best at it.
The 'Fearless' trailer profiles some of these Brazilian men and their families involved in the tight-knit bull-riding community, and shows just how exciting yet potentially fatal this sport can be.
"That feeling of being unbreakable. You are Superman," says one of the riders. While another explains, "It's like your life flashes in front of your eyes. It's like you almost died".
And, of course, some bull-riders do.
Watch the 'Fearless' trailer below and then add it to your 'To Watch' list on Netflix.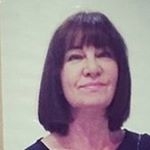 Latest posts by Michelle Topham
(see all)