The upcoming new Rent-a-Girlfriend anime has finally got an official trailer with English subtitles, so no longer do we have to stare quizzically at the (albeit cute) Japanese trailer to try to figure out what is going on.
And I've got to say, with hardly anything else in my life going on right now due to coronavirus lockdowns and such, the upcoming Rent-a-Girlfriend anime is one of the things I am the most looking forward to in the next few months.
The just released new and very cute Rent-a-Girlfriend trailer starts off with college student Kazuya being dumped by his girlfriend after she tells him has fallen in love with somebody else.
Soon after though, he suddenly has four girls in his life and not much of an idea about what to do with any of them.
As the official blurb about the Rent-a-Girlfriend anime explains:
In Japan, the lonely have a new way out — online services that rent out dads, children, even girlfriends! When Kazuya's true love dumps him, he's just desperate enough to try it, and he's shocked at how cute and sweet his rental girlfriend turns out to be. But she wants to keep their "relationship" a secret, and there's a complication… she goes to his university… and their grandmothers are in the same home… and they live next door to each other?! And Kazuya finds out she's not nearly as nice in "real life"…
Rent-a-Girlfriend is directed by Kazuomi Koga (Rainy Cocoa),  with Kanna Hirayama as character designer and music from Hyadain. The anime stars Sora Amamiya, Aoi Yuki, Nao Toyama, Rie Takahashi and Shun Horie.
The Rent-a-Girlfriend anime will be streaming on Crunchyroll in North America, Central America, South America, the Middle East,  Europe, Africa and Oceana beginning on July 9th, and it looks very much like it will be one of the hits of the summer.
Until then, watch the incredibly cute Rent-a-Girlfriend trailer with English subtitles below. OMG, I'm sooooooo excited!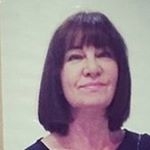 Latest posts by Michelle Topham
(see all)