Olivia Colman's BAFTA acceptance speech is hilarious
The utterly brilliant British actress Olivia Colman won the BAFTA (British Academy of Film and Television Arts) award last night for her role as Queen Anne in the comedy drama 'The Favourite'.
An award that was so absolutely deserved, and one that even her fellow nominees also in attendance at the event — Glenn Close, Viola Davis, and Melissa McCarthy (who gave Colman a standing ovation) — seemed to agree with.
Of course, as often tends to be the case with the actress, Olivia Colman's BAFTA acceptance speech was hilarious too. Accompanied as it was with Colman rustling through her prepared speech saying "done that bit, done that bit, done that bit" mid-way through, and "I swear I'm gonna go in a minute" as the speech continued.
And what is really lovely about BAFTA acceptance speeches is there isn't the ridiculous time limit you get with the Oscars, who nowadays pay more attention to the presenter and the musical numbers than they do to the people actually getting the awards.
In the UK, however, BAFTA concentrates on the artists that produced these wonderful pieces of entertainment.
It being aired on the BBC, they also allow them to say the words "pissed". That occurred as the delightful Olivia Colman mentioned in her speech how well 'The Favourite' had done at BAFTA, (it ultimately took home seven awards), and how much the cast and crew would be drinking afterwards.
Watch the fabulous Olivia Colman's BAFTA acceptance speech in the BBC video below, and enjoy how gracious and lovely she is about her co-stars, Rachel Weisz and Emma Stone –
"This is for all three of us – it's got my name on it but we can scratch some other names."
Every acceptance speech should be as funny and endearing as that one.
And for a quick tip, if you have not seen Olivia Colman's astonishing performance in the British TV series Broadchurch, make every effort to see that show. It is wonderful.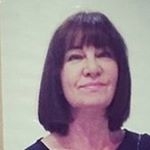 Latest posts by Michelle Topham
(see all)