Rock band Panic! at the Disco appeared on Jimmy Kimmel Live! on Monday night where they gave an exuberant performance of their hit single 'Victorious'.
'Victorious' is from Panic! at the Disco's fifth album, Death of a Bachelor, and was co-written by Weezer's Rivers Cuomo.
And interestingly, although lead singer Brendon Urie is the only original member of the band now left, after drummer Spencer Smith departed last year, that fact certainly doesn't seem to have hindered Panic! at the Disco when it comes to success.
Death of a Bachelor is the first number one album for the Las Vegas band, and it came as a result of Urie being the sole member of the band, writing every song on the album, and playing every instrument except for drums.
Looks like Brendon Urie might just have figured out the secret to his success, and it's not necessarily working with a static band. Good for him.
And, if you haven't yet bought Death of a Bachelor, you can do so on any of the major digital music platforms.
Edited: Sadly, Jimmy Kimmel deleted the video of Panic! At The Disco's live performance on his show from his YouTube channel. So I have substituted a similarly superb performance. This time on The Ellen Show. Enjoy!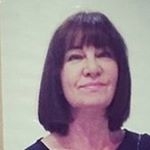 Latest posts by Michelle Topham
(see all)