If you enjoyed Paul Hollywood's Big Continental Road Trip last week, a show in which he drove a Mercedes-Benz 600 around the streets of Berlin, then you will definitely like next week's show. As, in it, Hollywood navigates Paris while driving a Citroen DS, and even gets a much-needed lesson in how to park from French presenter Philippe Lellouche.
Lellouche, of course, is one of the presenters of the French version of Top Gear, so he knows a bit about cars.
One of the fun parts of this third and last episode on his Continental Road Trip journey, however, is watching Paul Hollywood merge onto the Arc de Triomphe roundabout.
A roundabout where 12 roads converge at once and where, as Hollywood explains, "without a single road marker to help drivers out".
The funny part comes in, however, when Hollywood explains, "You should give way to the right. Apparently, nobody has told the French".
Philippe Lellouche then tells Paul Hollywood how to deal with the situation the French way. "Don't be polite. Don't be British. Just be a rude guy".
Interestingly too, if you crash while trying to navigate the Arc de Triomphe roundabout, French insurance rules say there will always be a 50/50 split between the two drivers involved. No matter who was at fault. Because, hell, who could even figure out which driver it was in all that confusion?
And, yes, visitors on foot can actually get inside the iconic Arc de Triomphe, where there is a small museum, and even a stunning viewing area out over Paris at the top.
It is recommended, though, that they take one of two underpasses to the national monument, as attempting to get across the Arc de Triomphe roundabout on foot would be obvious suicide.
Watch Paul Hollywood navigating the Arc de Triomphe roundabout in a Citroen DS in the BBC preview video below.
You can watch the full episode of Paul Hollywood's Continental Road Trip on BBC Two next Sunday, June 11th at 9pm.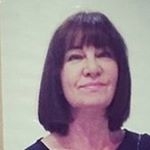 Latest posts by Michelle Topham
(see all)