You do not expect to turn on your TV and see post-hardcore band Pierce The Veil performing their new single "Circles" on late night TV. But, last night, there they were. On Conan.
And what was even cooler than the band just popping up is that late night TV audiences are often a bit, well…dead. Not last night though. And not with Pierce The Veil.
In fact, the Conan audience was so wild as they played, it was as much like watching a performance at Glastonbury or Lollapalooza as it was watching Conan.
As for Pierce The Veil's "Circles", it is from their new and fourth studio album Misadventures, and it is the third single from the album. An album that, frankly, does not have a bad track on it, and that has been just about universally praised by critics.
When released it debuted on Billboard's Alternative, Rock, Hard Rock and Independent charts. Not bad, eh?
And in the latest Pierce The Veil news, the band will be kicking off their new tour in July in Sao Paolo, Brazil and will be playing concerts across North America, South America, Australia and Europe from then on until their tour ends with December 5th and 6th shows in Dublin, Ireland.
Check out their website for concert dates and ticket sales and, of course, watch the band's performance on Conan in the video below.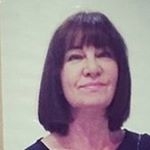 Latest posts by Michelle Topham
(see all)