Want to see something truly powerful and awesome? Then watch the incredible Pink singing 'White Rabbit', the classic and once controversial Jefferson Airplane track that is probably more linked with the subject of drugs than any other song — ever.
And what made this even more wonderful was Pink sang 'White Rabbit' on the Jimmy Kimmel Live! stage slap bang in the middle of Hollywood Boulevard, during the same set in which she also gave a superb performance of her original song 'Just Like Fire'.
Both Pink songs are from the soundtrack of the upcoming Disney movie 'Alice Through The Looking Glass', based on the book 'White Rabbit' composer Grace Slick once said definitely had a hand in why so many children grow up and take drugs. So, yep, 'White Rabbit' belongs on that soundtrack.
Watch Pink performing 'White Rabbit' on Jimmy Kimmel in the video below. And hear what she has to say about singing the song for the movie in the video below that. "That's a fun song to sing".
'Alice Through The Looking Glass' will be released this weekend.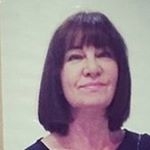 Latest posts by Michelle Topham
(see all)