Watch President Obama Laugh at Donald Trump on Jimmy Kimmel Live! (Video)
You've got to love President Obama, watching him getting so many laughs out of Donald Trump.
President Barack Obama was on Jimmy Kimmel Live! last night where he was asked about his thoughts on Republican nominee Donald Trump.
"When you watch the debate, and you watch Donald Trump, do you ever…laugh.? Do you ever actually laugh?"
Obama shrugged, smiled and said "Most of the time. Most of the time."
Kimmel then went one step further and asked, "Did you ever watch that Access Hollywood/Billy Bush tape? Did you ever see it?" and then wanted to know if Obama had thought it was going to be a problem for Trump?
"I did. I saw it," replied Obama, and then went on to laugh and say "I think that's one of those things where, if your best friend who worked in the office somewhere had that video, it would be a problem for him. And he's not running for President".
Watch him below. Because, let's face it, he must think Donald Trump is a "dirtbag", like most right-thinking people do.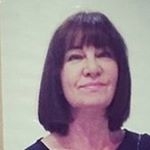 Latest posts by Michelle Topham
(see all)