Rock band PVRIS, with their amazing lead singer Lyn Gunnulfsen, appeared on Jimmy Kimmel Live! on Tuesday night, January 5th. It was the band's network television debut and, of course, they slayed it.
PVRIS performed 'My House' followed by 'White Noise', both tracks from their incredible 2014 debut album White Noise, an album that has been critically acclaimed by critics on both sides of the Atlantic.
And Lynn Gunnulfsen, as usual was just a powerhouse singer up on Jimmy Kimmel's stage. So much so, the audience was going wild by the time she hit the synth-pop music break mid-way through the first song. Music, by the way, that was pretty damned stellar too.
PVRIS will be on tour in Japan during January and part of February, and will then kick off a North America tour at the end of February. Buy tickets if you can. They are amazing live.
Meanwhile, watch them perform both 'My House' and 'White Noise' live. And I urge you to listen with headphones on, as it's then you can really hear that gorgeous lilt in Lynn's voice. It makes the songs, and she is simply killer.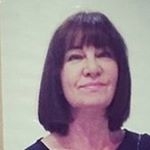 Latest posts by Michelle Topham
(see all)