So I have a not-so-guilty not-even-secret. I love the Resident Evil films.
Come on. How could you not? They are survival horror at its best, complete with a cool cast — Milla Jovovich as Alice is awesome — awesome special effects, lots of gore, they're based on one of the best-selling video game series of all time, and they're mostly so bad that they're good.
That's why I'm excited for January, 2017 to roll around, as that is when we will get to see the final movie in the series. Movie number six, Resident Evil: The Final Chapter.
Luckily, though, we don't have to wait that long for a peek at the last film, as Sony Pictures has just released the Resident Evil: The Final Chapter teaser trailer, and it's going to be spectacular.
Because this one? We don't just get Milla Jovovich kicking ass all over the place. We also get the phenomenal Ali Larter and the IT Girl of the moment Ruby Rose. I…literally…cannot…wait. As these three women satisfy my inner lesbian like you would not believe.
Watch the trailer below.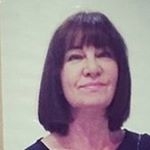 Latest posts by Michelle Topham
(see all)