Ryan Gosling and Russell Crowe's new movie 'The Nice Guys' official trailer was released a couple of days ago, and don't let the title of the movie fool you. These two aren't nice guys at all.
In fact, if Russell Crowe doesn't smack someone in the face, smash his face against a bar, or break someone's arm, it's not a typical day.
'The Nice Guys' takes place in the 1970s, with Russell Crowe playing a violent detective investigating the murder of a porn star, and Ryan Gosling as an alcoholic private eye. Soon the two are also asked to look into the disappearance of a young girl, a disappearance that turns out to be related to Russell Crowe's initial case.
The film also stars Kim Basinger, Keith David, Margaret Qualley and Matt Bomer.
Now watch the trailer for the Gosling-Crowe comedy 'The Nice Guys' in the video below. If you like lots of shoot outs, fights and gratuitous violence, you'll love this one. And, yes, it is a comedy.
The film opens on May 20th, 2016.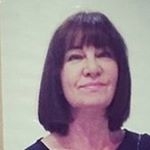 Latest posts by Michelle Topham
(see all)