Australian singer Sia was on The Ellen DeGeneres Show this week where she gave a live performance of 'Bird Set Free', a song from her new album This Is Acting.
Sadly, though, Sia chose to give the same style of performance she's been giving forever — her in the corner hiding behind a gigantic wig singing, and a dancer in a similar black and white wig (this time not Maddie Ziegler, but a man) gyrating in dance around her as she sings. The same style of dance, I might add, that Maddie is known for.
And, sure, Sia's vocal performance on 'Bird Set Free' is as spectacular as always, and the song is pretty enough. I just think it's time for a completely new stage routine for upcoming songs, as this was a variation on a theme of the same one we've been seeing now for the last two or three years.
You, of course, might feel differently.
Watch Sia on Ellen below.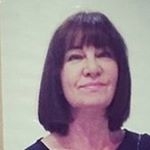 Latest posts by Michelle Topham
(see all)