The video has just gone up for Silbermond's new single 'Das Leichteste Der Welt' ('The Easiest Thing In The World'), and it's a bit 'American Beauty', with its shots of a floating plastic bag in an otherwise almost empty world.
But it's actually a song written from the perspective of someone who sees the person they used to be in a relationship with, but that person has now moved on. To a better relationship with someone who makes them feel happy and loved, while the one left behind is still so lost they have to take pills just to be able to sleep through the night.
Advertising
And what I love about Silbermond is that, no matter how happy or sad the lyrics are, their songs always have a killer melody. This one is no exception.
'Das Leichteste Der Welt' is from Silbermond's latest album Leichtes Gepäck, which was released late last year. Watch the video below, and pick up the album on all major digital music sites.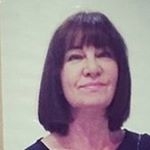 Latest posts by Michelle Topham
(see all)