Alternative rock band Silversun Pickups wanted to release a new album but wasn't getting the response they needed from a major record label. That's when they started their own record label — New Machine Records — so they could produce it themselves. It apparently went so well for them the band appeared on The Late Show with Stephen Colbert last night to perform their new single 'Circadian Rhythm (Last Dance)'.
'Circadian Rhythm (Last Dance)' is the second single from the album — called Better Nature — and it's interesting as it's one of two songs on the album that are under four minutes in length — the first time the band has ever released songs that are so short. It's also quite a low-key, mellow affair vocal-wise, but with the most addictive drums.
As for Silversun Pickups, the band was founded in 2000, currently has four albums out, and played at Coachella 2016.
Watch them perform on Stephen Colbert below.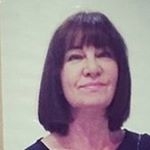 Latest posts by Michelle Topham
(see all)