"Suffragette" is the story of equal rights in Britain – it's important this film is seen
Sometimes I see a short movie trailer and I just know this movie is going to be one of my movies of the year. That's what just happened with the movie trailer for 'Suffragette', an upcoming British movie that stars Meryl Streep, Carey Mulligan, Helena Bonham Carter Brendan Gleeson and Ben Whishaw.
'Suffragette' is directed by Sarah Gavron (Brick Lane, This Little Life), and tells the story of women's fight for the vote in 1910 England. Streep plays Emmeline Pankhurst, probably the most famous iconic female political activist of all time, but the film centers around Carey Mulligan's character, Maud, a housewife who, against the wishes of her husband, joins the suffragette movement.
Advertising
As for why 'Suffragette' being made and seen is so important, just listen to what Carey Mulligan says about the film, and about how women's stories are always pushed aside by the mostly male-run movie industry. Even today.
"The mere fact that it's taken 100 years for this story to be told is hugely revealing," Mulligan told Time Out magazine in April. "This is the story of equal rights in Britain. It took years of struggle and women being tortured, abused and persecuted, and it's never been put on screen. It's such a reflection of our film industry that that story hasn't been told yet."
'Suffragette' opens the London Film Festival on 7th October, and will be released in British movie theaters on October 30th.
As for the incredible Carey Mulligan, I'm already predicting 'Suffragette' is the one that will win her the Oscar. I just know it.
Advertising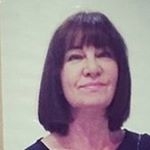 Latest posts by Michelle Topham
(see all)