Super Mario Maker 2, the new Nintendo Switch exclusive, is set for release in just a few days, and Nintendo has released a teaser trailer to set your imagination running wild.
Because Super Mario Maker 2 is a cut above its predecessor, with the ability to either play over 100 built-in levels in its Story mode, or to create your own.
The game will also have new tools to play with, a new UI, new themes and mechanics but, most of all, you will be able to design your own Super Mario 3D World-themed stages.
With that ability, the sky will be the limit as to what you can achieve.
Music for the game has been composed by Koji Kondo, the master at Super Mario soundtracks .
Interestingly too, most people should be able to run the side-scrolling platformer game without having to delete other games from their Switch.
That's because it only requires under 3GB of storage for the full installation. Pretty darned amazing for what you can do with it once you have.
Remember too, Super Mario Maker 2 is not just a game you can play by yourself. Nintendo has already said they will be releasing a patch soon after launch that will allow you to play online with other players.
Now watch the Super Mario Maker 2 trailer below, and start planning your own stages.
The game releases on June 28th worldwide.
Related: The Cuphead Nintendo Switch trailer should easily be able to persuade you to buy this game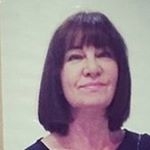 Latest posts by Michelle Topham
(see all)