Now this looks interesting. The teaser trailer for Criminal, the new Kevin Costner movie also starring Gary Oldman, Tommy Lee Jones, Alice Eve and Gal Gadot.
Criminal is a British-American sci-fi action thriller written by Douglas Cook and David Weisberg, and directed by Israeli director Ariel Vromen (The Iceman).
The movie tells the story of Jericho Stewart, a death row inmate who, as part of a government deal, is implanted with the memories of a dead CIA operative (Ryan Reynolds) so that an assignment can be finished. But, as Stewart is a dangerous hothead, anything could go wrong and likely will.
And, sure, it looks predictable, as these types of thriller movies usually do. But that doesn't mean it won't be an entertaining couple of hours, even if we can probably already guess how the ending will go.
After all, it's kind of interesting to think how you would behave if you were suddenly implanted with the memories and skills of someone who was much more capable and far more successful than you have ever been. Someone who had the kind of life you have always probably longed for.
Watch the teaser trailer for Kevin Costner's Criminal in the video below. It looks like one worth checking out.
Criminal will be released on April 15th, 2016 by Lionsgate.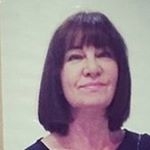 Latest posts by Michelle Topham
(see all)