One of the films I had on the top of my list to watch in 2021 is the upcoming American spy film The 355.
The movie stars some of my favorite actresses — Jessica Chastain, Sebastian Stan, Diane Kruger, Penélope Cruz and Lupita Nyong'o and, while it definitely looks like a massive cliché, it does look entertaining .
The 355 is from a concept by Jessica Chastain and was directed by Simon Kinberg (X-Men, Mr. & Mrs. Smith). It is the first American female-led spy film ever made.
At least when you look at movies in a similar genre to James Bond and Mission: Impossible — you know, the spy films that are actually quite glamorous, even though they are completely unrealistic.
Such is The 355 too.
Sadly, however, due to the on-going panic around the world over Covid-19, The 355's planned release in January, 2021 has now been postponed, so we won't now get to see the film until January, 2022.
If politicians still don't have the entire world shut down and everyone locked in their homes, that is.
The plot of The 355 goes like this:
A dream team of formidable female stars come together in a hard-driving original approach to the globe-trotting espionage genre in The 355.

When a top-secret weapon falls into mercenary hands, wild card CIA agent Mason "Mace" Brown (Jessica Chastain) will need to join forces with rival badass German agent Marie (Diane Kruger), former MI6 ally and cutting-edge computer specialist Khadijah (Lupita Nyong'o), and skilled Colombian psychologist Graciela (Penelope Cruz) on a lethal, breakneck mission to retrieve it, while also staying one-step ahead of a mysterious woman, Lin Mi Sheng (Bingbing Fan), who is tracking their every move.

As the action rockets around the globe from the cafes of Paris to the markets of Morocco to the wealth and glamour of Shanghai, the quartet of women will forge a tenuous loyalty that could protect the world — or get them killed.
Yes, it sounds like a helluva lot of fun.
It looks like a lot of fun too, as you will see from the first The 355 trailer below.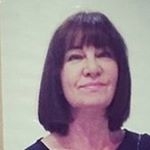 Latest posts by Michelle Topham
(see all)