The A-Word, a new six-part drama series commissioned for the BBC, finally has a trailer and I can't tell you how excited I am about it.
The series was written by Peter Bowker (Blackpool, Occupation), is directed by Peter Cattaneo (The Full Monty), and is about the Scott family whose son is diagnosed with autism.
Suddenly, an ordinary every day family that get on, fight, work, play and live their lives like most everyone else, find themselves having to accept that they don't really communicate well themselves.
So, if they ever expect their autistic son to be able to communicate with other people, or them to be able to communicate with him, they are going to have to learn to do so as well.
According to the BBC, The A-Word is about "parenthood, disability, communication and community", and with its stellar cast and superb script, it really is looking like being one of the BBC's gems of the year.
The A-Word stars former Doctor Who star Christopher Eccleston, Our Zoo's Lee Ingleby, Grantchester's Morven Christie and Fresh Meat's Greg McHugh.
Interestingly too, it's the first time Christopher Eccleston (the Ninth Doctor in the long-running Doctor Who series) has played a grandfather. Surprising to me as Eccleston always appears so incredibly youthful, I had no idea he was in his 50s.
Watch the new The A-Word trailer below. As per usual, the BBC hasn't released information yet about when the series will air. Because, you know, the BBC and their secrecy.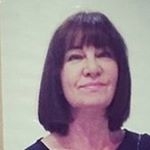 Latest posts by Michelle Topham
(see all)