I will stop anything I'm doing to watch a Jennifer Lawrence interview as she is one of the funniest women I've ever seen. Plus, gorgeous, nice and genuine.
So I almost squeeed this morning when I pulled up my YouTube subscriptions to see The Graham Norton Show had uploaded a seven and a half minute compilation of the best of Jennifer Lawrence's appearances on Graham's show. Appearances in which every fellow guest is almost wetting themselves laughing, and Jen is as hilarious as it is possible to be.
So here is The Graham Norton Show's the best of Jennifer Lawrence moments or, as they call it, 'The Hunger Grahams'.
You will see Jen talking about the time she went over to introduce herself to the Star Wars cast's table at an awards show and completely embarrassed herself, the time she got taken into custody by British immigration, and the time she got pelted with a BB gun by Scottish actor James McAvoy while naked and peeing.
And, of course, what she wanted to say to Donald Trump if she ever met him.
Watch Jennifer Lawrence on The Graham Norton Show below. And then hit re-wind and watch her again. Because you know you are going to.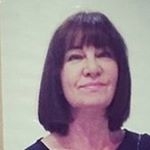 Latest posts by Michelle Topham
(see all)