Bandai Namco's new horror game The Dark Pictures: Little Hope trailer was released today and, if you are looking for something scary for Halloween, this game may just be it.
Little Hope is the second chapter of The Dark Pictures series as it follows on from last year's Man of Medan — the first in the choose-your-own-adventure horror game series created by Supermassive Games.
The new Little Hope trailer proves this chapter is going to be just as scary as the last, as it shows more of the game's action and some of the scary situations the player can get into, as well as stresses there are infinite choices the player can make throughout the game.
Every one of them, however, decides your ultimate fate, as does how you respond to in-game characters as Little Hope progresses, so choose your course wisely.
Along the way, the player will also find photographs that, if picked up, will give them a vision of a possible future. It is then up to them to accept that fate or to try to change it, but with repercussions that must be dealt with if they do.
The Dark Pictures: Little Hope takes place in the town of Little Hope, New England. A small town where, in the 17th century, the Andover Witch Trials took place and where the paranoia from that time has still not disappeared.
Little Hope stars Will Poulter (Midsommer) as three characters — Andrew, Abraham and Anthony Clarke — Ellen David (Watchdogs) as Angela, Amy and Anne Clarke, Kyle Bailey (Bitten) as Daniel, David and Dennis Clarke, Caitlyn Sponheimer (The Sisterhood) as Taylor, Tabitha and Tanya Clarke and Alex Ivanovici (Outlast) as John, Joseph and James Clarke.
Each of their characters will appear during different eras in time in the town, but all in tragic circumstances.
The developer describes the storyline thus:
4 college students and their professor become stranded in the abandoned town of Little Hope. Trapped by an impenetrable fog they try desperately to escape whilst witnessing terrifying visions from the past. They must figure out the motivation of these apparitions before the evil forces at work drags each of their souls to hell.
Watch the The Dark Pictures: Little Hope trailer below, and you'll get a great sense of how this game plays.
The game itself will launch on Xbox One, PlayStation 4 and PC on October 30th, and can be played as a single-player game or with friends.
You can also pre-order Little Hope now, and get exclusive Early Access to the Curator's Cut. That will allow you to make new choices with different outcomes, and to play with different playable characters.
Or, if you like, grab the Little Hope Collector's Edition for a whole slew of goodies, including the creepy ragdoll scene in the trailer.
Pre-orders are already up on Steam, at the Xbox Store and at PlayStation.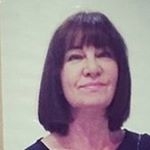 Latest posts by Michelle Topham
(see all)