A couple of the most popular recurring guests on The Graham Norton Show are undoubtedly actor Benedict Cumberbatch, star of the TV series Sherlock and The Imitation Game, and his Sherlock co-star Martin Freeman.
This week, Graham Norton has handed out a small gift to Cumberbatch's huge army of fans — the Cumberbitches, don't you know. An eight-minute video of the funniest bits of Benedict Cumberbatch and Martin Freeman from various appearances the two have made on his show over the last few years.
The video shows Harrison Ford telling Cumberbatch what a big fan he is of the British actor. "That's a very odd moment. Thank you very much" replied Cumberbatch.
Then there is the moment where Graham Norton asks him "Are people still referring to you as an otter?", and then proceeds to show him all the new and very funny Cumberbatch otter photos adoring fans have uploaded to the Internet. Martin Freeman then shows up as a….hedgehog.
There is also that time Cumberbatch amazes Harrison Ford with his Chewbacca impression. As well as when Benedict Cumberbatch proved he may be a great British actor, but he could not say the word 'penguin' if his life depended on it.
And Martin Freeman? He is apparently amazing as a beatbox.
Watch the best bits of Benedict Cumberbatch and Martin Freeman on Graham Norton in the video below. Aren't the pair of them just absolutely adorable?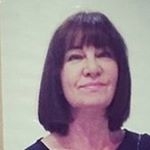 Latest posts by Michelle Topham
(see all)