If you're looking for a movie with a stellar cast, look no further than the upcoming 'The Huntsman: Winter's War'. It's the prequel to the 2012 movie 'Snow White and the Huntsman', and stars Charlize Theron, Chris Hemsworth, Emily Blunt and Jessica Chastain — some kick-ass women, and one very cool dude, indeed.
'The Huntsman: Winter's War' has just had its first full trailer released by Universal Pictures this week and. let's just say, if you enjoy high fantasy, a gorgeously filmed movie, spectacular fight scenes, some stellar acting, superb special effects and, oh yes, Emily Blunt riding on a huge white snow bear, then this is the movie for you.
Watch the trailer for 'The Huntsman: Winter's War' in the video below, and remember what you hear in it — "If it's a fairy tale you're hoping for, prepare yourself for so much more".
I'll say.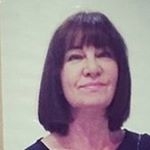 Latest posts by Michelle Topham
(see all)