Well, it looks like the 'terrorists' (if that's what you want to call them) didn't win against 'The Interview' after all.
The Sony Pictures movie starring Seth Rogan and James Franco was originally pulled from being released earlier in the month after the film angered North Korea, who then (allegedly) cyber hacked Sony in response. Hacker threats of a '9/11-type attack' against movie theaters who planned on showing 'The Interview' then followed, and the movie's planned Christmas release was halted.
Now, Sony has released 'The Interview' on various locations online so, if you can't get to one of the 300 theaters that ultimately were allowed to show it, you can still download it and watch it.
You can watch 'The Interview' on YouTube for just $5.99 for a 48-hour HD rental, or buy it for $14.99. If you are in one of the countries Sony allows to legally access it, I might add.
According to the BBC, 'The Interview' has already made over $15 million in the few days it has been available online.
I'd say 'Terrorist' 0, Freedom of Expression 1 (finally, Sony!) . But………… that's just me.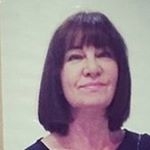 Latest posts by Michelle Topham
(see all)