The upcoming Josee, the Tiger and the Fish movie just got a new trailer today and, from the one minute of clips in it, this film looks touching and lovely.
Josee, the Tiger and the Fish is based on a short story by Seiko Tanabe about a university student called Tsuneo and a girl called Kumiko, a wheel-chair bound girl who rarely leaves her house by herself.
Tsuneo meets her one morning when he sees a pram careening down a hill and crashing into a barrier. The old woman who was pushing it asks him to see if her granddaughter is alright.
Instead of a baby inside the pram though, he finds Kumiko. A teenage girl who cannot walk.
Tsuneo then finds out her grandmother takes her out in the pram as she is able to hide Kumiko's disability from the neighbors that way.
Soon Tsuneo is visiting Kumiko often, and eventually calling her Josee, the name of a character in her favorite book.
The Josee, the Tiger and the Fish movie is being directed by Kotaro Tamura (Norgamai),  the script was written by Sayaka Kuwamura (Strobe Edge) original character designs are by Nao Emoto (O Maidens in Your Savage Season) with Haruko Iizuka (Children of the Whales) adapting them for animation.
Animation is being carried out by BONES and Kadokawa will distribute the film.
The film stars Chizuru Ikewaki (Shoplifters) as Josee and Satoshi Tsumabuki (Stand by Me Doraemon 2) as Tsuneo.
After a delay from earlier in the year, the Josee, the Tiger and the Fish anime release date is now Christmas Day in Japan, with a release in the west some time in 2021.
Until then watch the just-released Josee, the Tiger and the Fish trailer below.
And yes, while the trailer does make the film look touching and lovely, if you have read the Josee, the Tiger and the Fish short story, you will already be aware there are also twists in the story that make this anime a little more disturbing than you might expect.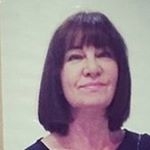 Latest posts by Michelle Topham
(see all)