Watch the Midnight, Texas season 2 trailer 
The second season of Midnight, Texas, the NBC supernatural series based on the books by Charlaine Harris, premieres on October 26th. Or if you are in the United Kingdom, a few days later on November 1st on SYFY UK.
The trailer for Midnight, Texas season 2 is now out and, among many other creepy things, shows Manfred not looking quite as healthy as he probably should.
Fans of the series are especially happy to see the supernatural drama returning of course as, with viewership actually quite low, it looked for a time as if the series would be canceled.
But the series renewal was announced in February, along with information that most of the main cast will be returning for season 2.
Season 1 ended with Manfred defeating Colcannar and, for a time, it looked as though the desert town was home free. At least when it comes to demons, and the supernatural world invading theirs.
But, as often happens, another threat soon appeared.
This time in the form of developers who want to turn the town into a tourist destination. In other words, things are going to be even more interesting in Midnight, Texas during season 2.
Watch the Midnight, Texas season 2 trailer below. And tune in to NBC on October 26th.
If viewership stays as low as it is, however, this may be the final season of the show. So, enjoy!
Related: Listen to the Bright Light Social Hour's 'Ghost Dance' from supernatural series Midnight, Texas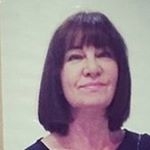 Latest posts by Michelle Topham
(see all)