Watch The New Pornographers perform 'Whiteout Conditions' on Stephen Colbert 
Canadian indie rock band The New Pornographers showed up on The Late Show with Stephen Colbert last night where they performed the title track from their new album Whiteout Conditions. The album is the seventh studio album for the Vancouver-based band.
And one of the things that is interesting about The New Pornographers is that they are more of a 'music collective' than a band. That's because they are made up of musicians from other bands and music projects including Pretty Girls Make Graves, Destroyer, Limblifter, Age of Electric, Zumpano and AC Newman.
Which shows you how hard-working these musicians are when they have managed to release seven studio albums, three live albums and a slew of singles with The New Pornographers while, at the same time, producing similarly critically-acclaimed with their own bands and projects.
The New Pornographers' album Whiteout Conditions was released in April to mainly good reviews. It is the first Pornographer album not to feature singer Dan Bejar and drummer Kurt Dahle, and was listed as a nominee for the 2017 Polaris Music Prize.
Dahle, of course, is no longer a member of the band and has been replaced by Joe Seiders. Bejar is currently inactive as he is working on another album with is main band Destroyer.
Watch The New Pornographers performance of Whiteout Conditions on Stephen Colbert (who continues to get amazing bands to perform on his show) in the video below. The song has a cool hook, superb harmonies courtesy of Neko Case and Kathryn Calder and is a much different sound than their previous work, but no less good.
You can pick up their new album on all major music sites. It is an album that, on first listen you may think 'Okay', but then play it again and again and, man, this thing grows on you. So much so you will soon be listening to nothing else.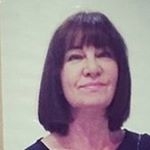 Latest posts by Michelle Topham
(see all)